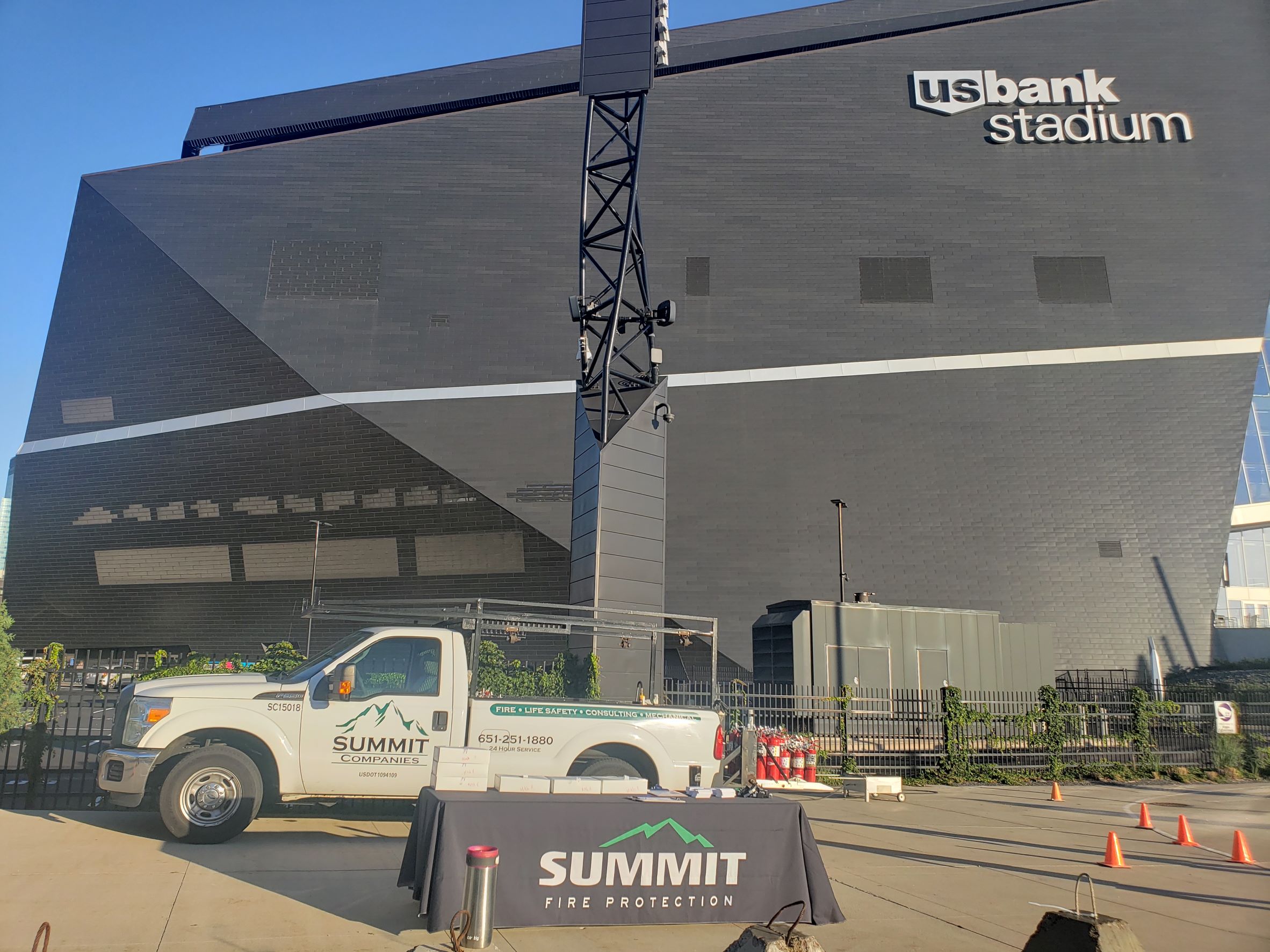 When entering an establishment, you hope that the employees have received adequate fire safety education and are prepared to handle a scary situation that could become deadly.
Summit Fire Protection held a fire extinguisher training in August at
US Bank Stadium, the home of the Minnesota Vikings. The 35 US Bank Stadium employees who attended the training received a completion certificate valid for one year.
WHY AT US BANK STADIUM?
Summit Fire Protection installed the fire protection systems when the stadium was built in July 2016. Every year since then, we've hosted yearly fire extinguisher training for all employees to complete. Both OSHA and US Bank Stadium require that all workers have official fire extinguisher training and certification.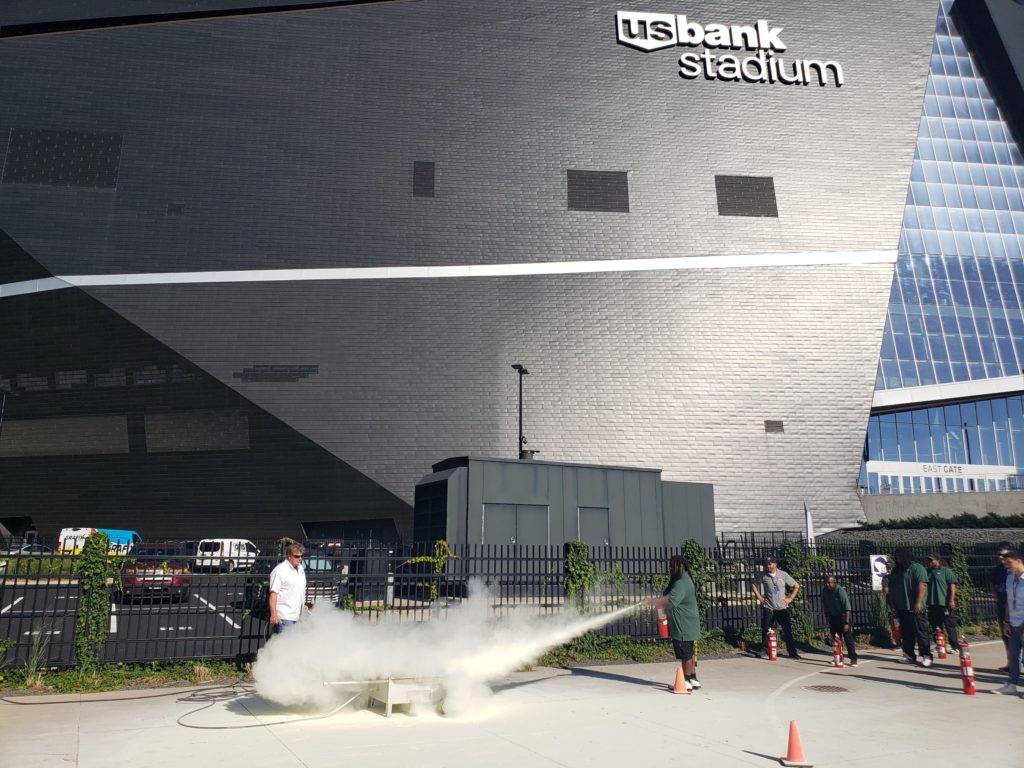 WHAT WAS TAUGHT?
This year, we provided three sessions that were each half an hour long. The training took place right outside of the gated lot.
Employees were given training on how to identify and categorize various fires. They were also instructed on how to determine which fire extinguisher to use on a particular classification of fire. Each employee needed to demonstrate their ability to put out a real fire and show their understanding of how to use a fire extinguisher safely.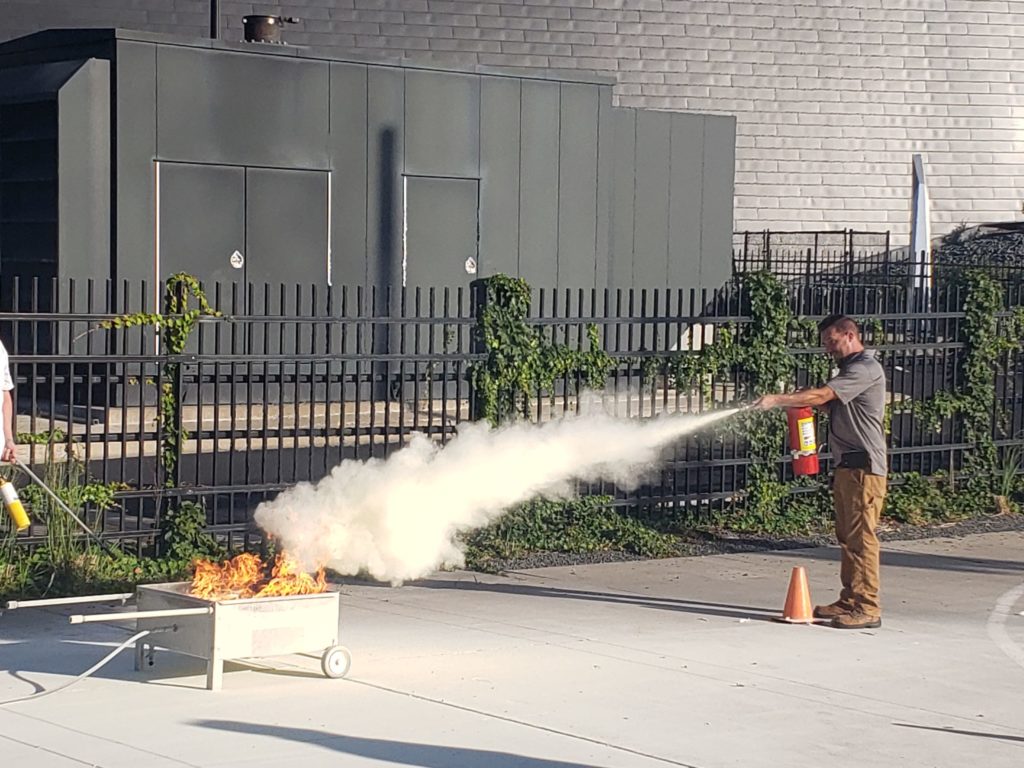 "An important takeaway from this training is I saw employees who were initially unsure how to hold a fire extinguisher learn how to put out a controlled fire. I saw doubt and uncertainty replaced with knowledge and confidence in this hands-on training," stated Mitch H., Fire Life Safety Sales Manager of Summit Fire Protection.
CONCLUSION
It's crucial that you maintain your proficiency with fire extinguishers and life safety. If you're interested in fire extinguisher training or how Summit Fire Protection can help you and your business, please contact us at www.SummitFireProtection.com or by calling (888) 220-7866. We would be happy to assist you.