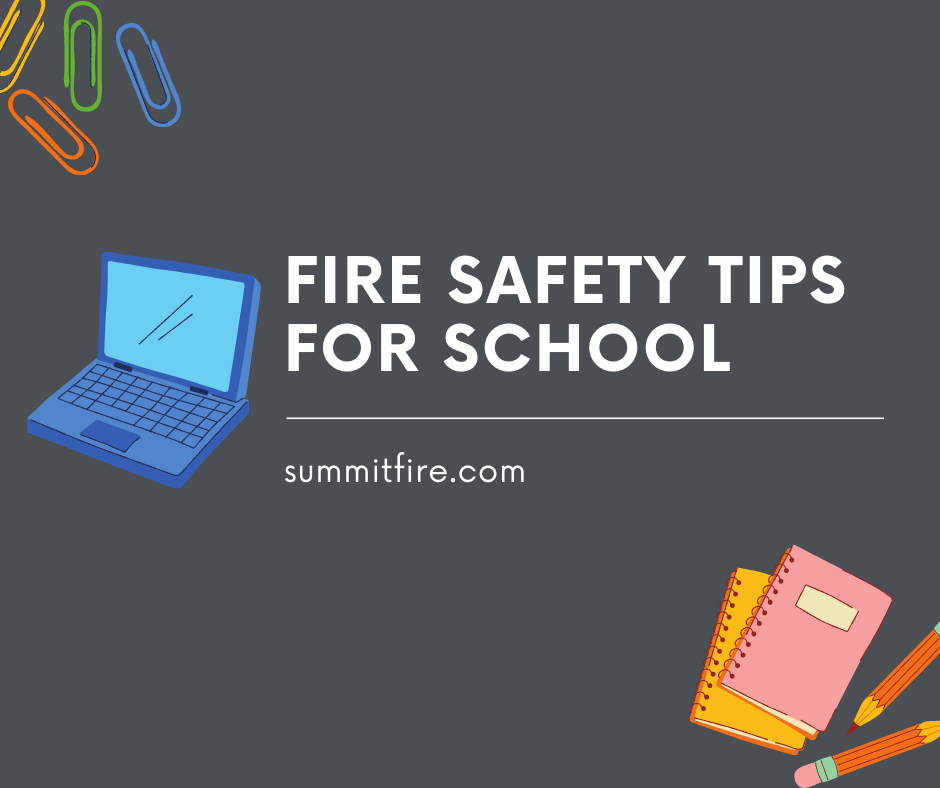 Fire safety at schools, universities, and academies is often overlooked; however, academic institutions and students are essential to keep safe. Utilize the following information for ways to keep your school safe from any possible fire issues.
1. Schedule your inspections and maintenance
Summer is a great time to do routine checkups as students are no longer in class during the day. It's important to keep an eye out for any repairs needed throughout the year too. Keeping your systems at their best and schedule any repairs if needed helps keep buildings up to code.
Products such as fire alarms, fire sprinkler systems, fire extinguishers, and exit signage should all be up to date. In addition, using materials that are noncombustible will help with fire resistance.  
2. Keep up on landscaping
Landscaping is an easy fire safety measure to forget, but it is very important in case of an emergency. Tidy landscaping keeps exits like doors and windows clear. Not only does a clean property open space, it halts an obstacle that might arise from becoming hazardous during a potential evacuation.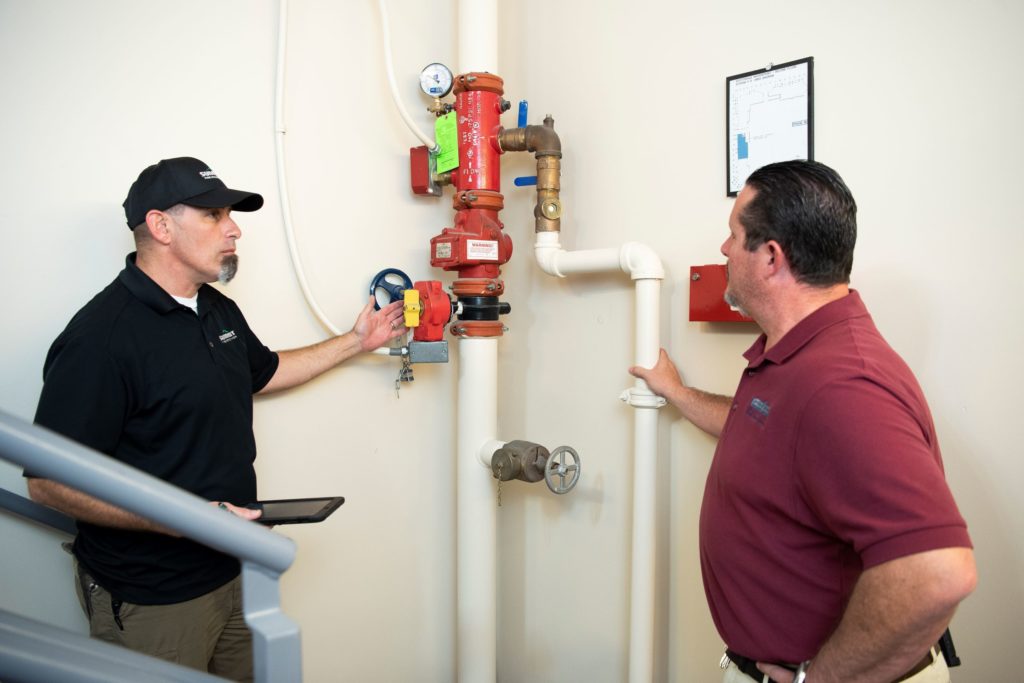 3. Review fire drills and emergency protocols
Whether you have a staff of seasoned veterans or a few new faces, reviewing fire safety rules and plans is a good refresher for everyone. It's always a good time to rehash fire safety. Don't be afraid to include previously stated facts as well as any new knowledge gained from past years or even from your latest inspection.
4. Keep hallways and exits clear
The National Fire Protection Association requires doors, windows, and all access to the building to be clear so the fire department can easily get in and out. Ensure pathways are created to keep hallways and exits clear no matter the time of year.
5. Stay organized
Did you know that even your rack storage at your educational facility needs to be routinely updated and inspected? That includes freezers and coolers in your cafeteria, storage areas for your custodial staff, data centers housing all the important technology, P.E. and sports equipment storage, and other school storage spaces.
Rack storage can easily become a fire hazard if not properly cared for. Plus storage areas typically house some important equipment that needs special attention in the event of a fire. Our experts are highly trained to provide and maintain the right systems for your specialized storage needs.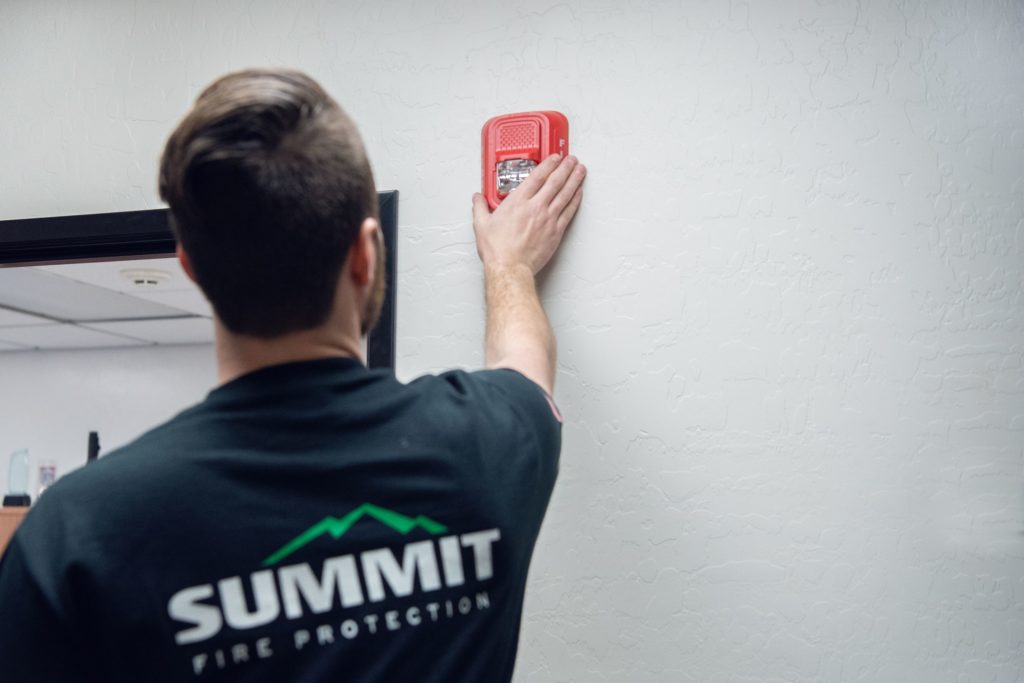 6. Minimize fire hazards
Small tasks can make a big difference in minimizing the likelihood of a fire on your school property. Our expert technicians are glad to walk through your fire protection systems to ensure you're confident with them. They're happy to provide specific tips for your facilities, especially based on your city and state fire regulations.
Searching for a one-stop solution for school fire protection? Look no further. Contact your local Summit Fire Protection experts to handle all your fire safety needs this school year.