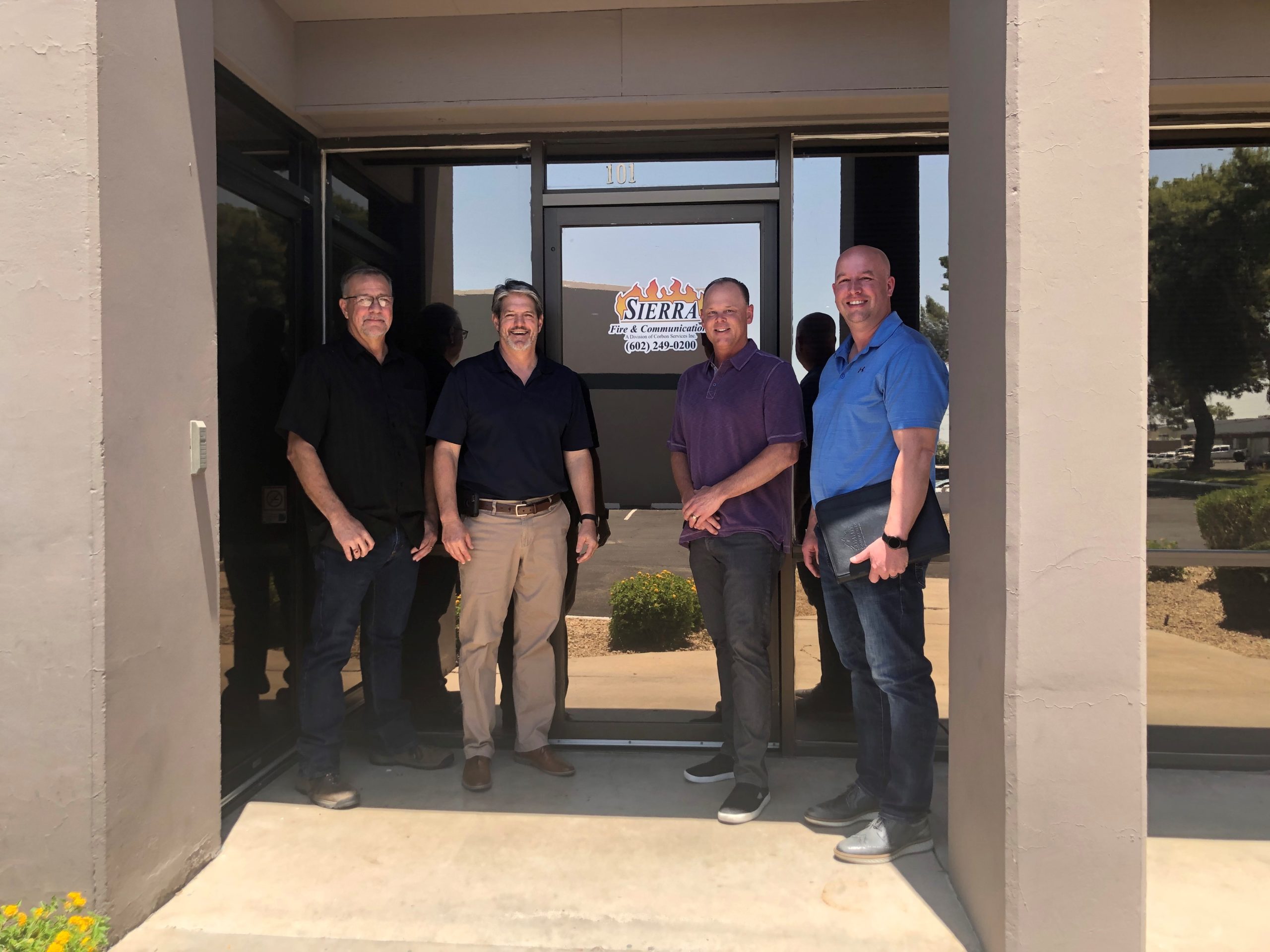 SFP Holding, Inc. (Summit Companies) announced that Summit Fire Protection Co., a subsidiary of SFP Holding, has completed the purchase of Corbon Services, Inc. d/b/a "Sierra Fire & Communications" in Phoenix, AZ.
Sierra Fire specializes in fire alarms, sprinkler systems and fire extinguishers and has been proudly serving local businesses in Phoenix and the surrounding areas for more than 20 years. With a solid reputation for providing superior products and services, the Sierra Fire team brings strengths and capabilities well-aligned with Summit Fire Protection. Their commitment to creating long-lasting relationships with customers will only strengthen our team and capabilities as they join the existing Summit Fire Protection operations in Phoenix.
"Summit Fire Protection has long sought after an industry partner to expand our services and vertical market platform in the Phoenix metropolitan and surrounding areas. It was clear in meeting with Don Cole and Brian Hulbert that our organizational structure, values, and goals are all very well aligned. Sierra's team has built a solid reputation on serving their customers and maintaining relationships. I have no doubt that Sierra's team will integrate well with our current operations in Tempe, AZ," stated Chris Gillen, President of Summit Fire Protection.
Don Cole and Brian Hulbert have proudly led Sierra Fire for the past 20 years. "Sierra Fire was founded with the intention of providing service to our clients that is superior in every aspect to that of our competitors. To accomplish this, we must set the bar for ourselves higher than our customers' expectations. This singular core value is ingrained in all aspects of our company and embodied by all our employees. We believe it is imperative for our success that we maintain these standards," stated Don Cole.
"In order to continue pursuing this mission we need to work together. This means holding each other accountable for the work we do, accepting responsibility for our failures, and rewarding accomplishments. At the end of the day our customers will determine if we were successful," stated Brian Hulbert.
Summit Companies subsidiaries continue to grow quickly having already completed a combined 9 acquisitions in 2021. As we look to the future, we are excited about our continued growth opportunities with the Summit Fire Protection subsidiary.