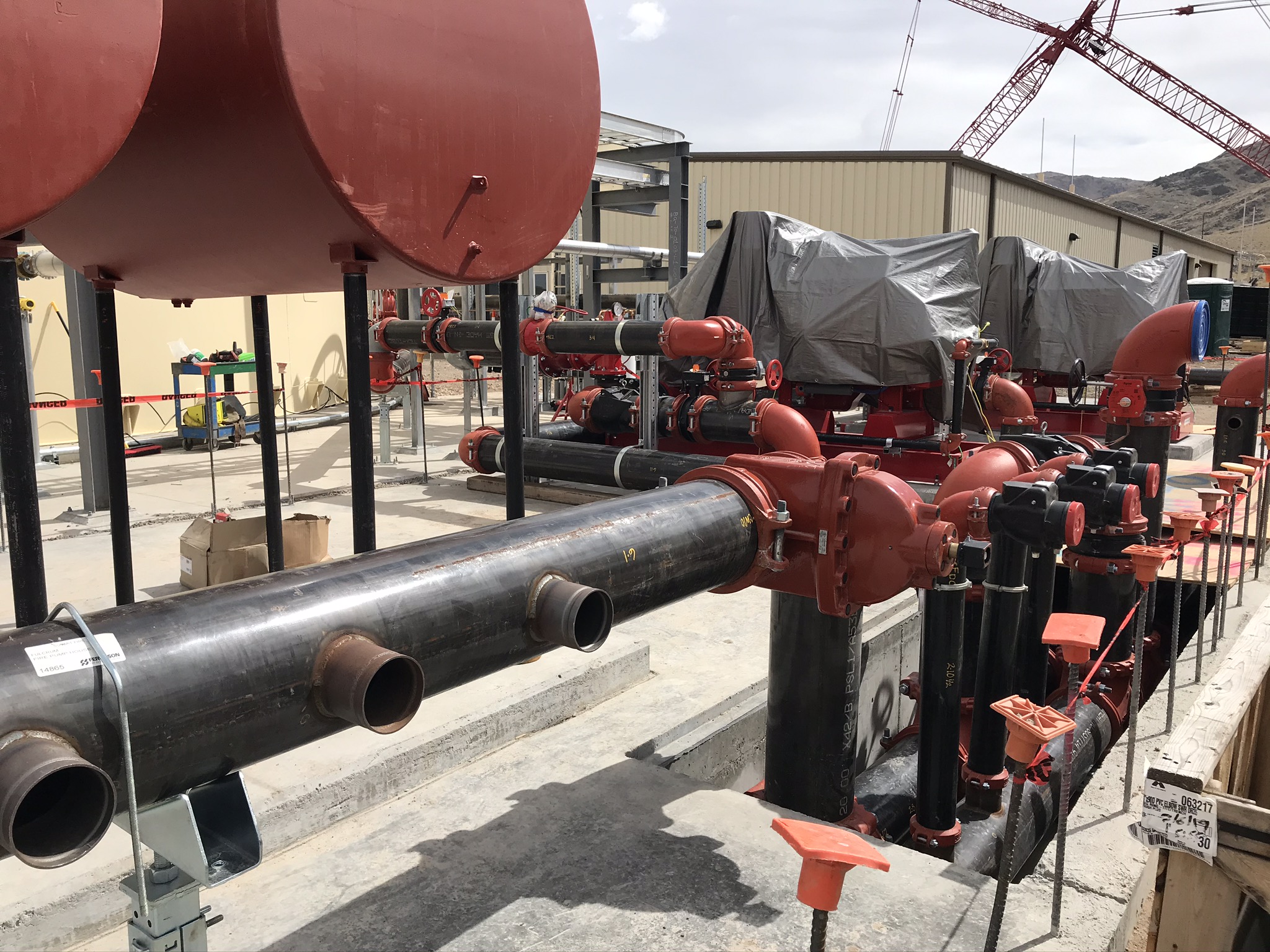 The Industrial team at Summit Fire Protection has a current project underway at the Sierra BioFuels Plant located in Storey County Nevada. The Industrial project at Sierra BioFuels turns waste into energy by using municipal garbage waste and turning it into fuel. Once this project is completed, the plant is expected to process approximately 175,000 tons of MSW feedstock annually in order to turn it into 11 million gallons per year of renewable synthetic crude oil. This oil will then be processed by Marathon Petroleum into transportation fuel. https://fulcrum-bioenergy.com/facilities/
The work performed includes:
Underground Fire Water Piping System
Above Grade Fire Protection Systems (Types: Wet, Dry, Deluge & Foam Systems)
Diesel Fire Pump System
Fire Pump Building and Valve Shed Enclosures
Automatic Fire Water Cannon Systems
Site Wide Fire Alarm System
This facility is the first of its kind to be built in the United States based on the size and capacity. The project started in March 2019 with estimated completion in late fall of 2020. Take a look at the video from Fulcrum's Sierra BioFuels Plant to learn more.
Industrial facilities present their own set of challenges for design and development to construct an effective fire protection system. Summit brings together specialized skills within our Industrial department. Summit has a proven track record at many industrial facilities across the country. With our professional workforce dedicated to these types of industrial facilities, we handle new construction, retrofit, design build, turn-key construction, as well as post-occupancy facility evaluations. Contact us to learn more.
Visit our News page for more articles.